You managed to exceed my expectations! You guys are very professional and efficient. Thank you for your help!
Home Appliance Company
Purchasing Manager

Hi, guys! You've solved my problem in no time! Your efficient services and useful suggestions are second to none!
Technology Company
CEO & Founder

KLC is a great organization!! Your prompt feedback became a pleasant surprise for us. You've rendered an invaluable service saving us time and budget! Thank you!
Automotive Company
Senior Designer
Request Full Datasheet
PTC Heaters
High-Performance PTC Heaters for Your Heating Needs
Welcome to KLC Heaters, Your Trusted Source for PTC Heaters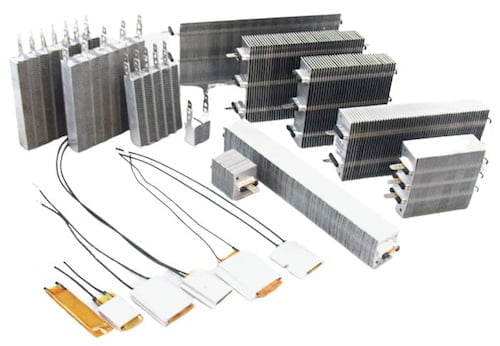 Are you seeking high-performance PTC heaters that deliver exceptional heating solutions? Look no further. KLC Heaters offers a comprehensive range of PTC heaters designed to meet your unique heating needs. Discover the power and versatility of our PTC heaters and elevate your heating projects to new heights.
Why Choose KLC PTC Heaters?
IP68 Certified Durability: Our PTC heaters are rigorously IP68 certified, making them ideal for a wide range of applications. Whether you need heaters for automotive, marine, or outdoor use, our PTC heaters are up to the task.
Voltage Flexibility:  Choose from a wide voltage range, from 12V AC/DC to 800V, ensuring seamless integration with your power source and project requirements.
Versatile Power Range: Tailor your heating power with options ranging from 30W to 3000W, offering versatility for projects of all sizes.
Customization Options: Select live parts or insulation to customize your PTC heater, ensuring a perfect fit for your project's unique specifications.
Adjustable Airflow: Achieve optimal heat distribution by choosing the ideal airflow, ensuring efficient and effective performance.
Efficient Multi-Stage Heating: Our PTC Air Heaters introduce an innovative multi-stage heating feature, delivering enhanced power efficiency and prolonged heater life.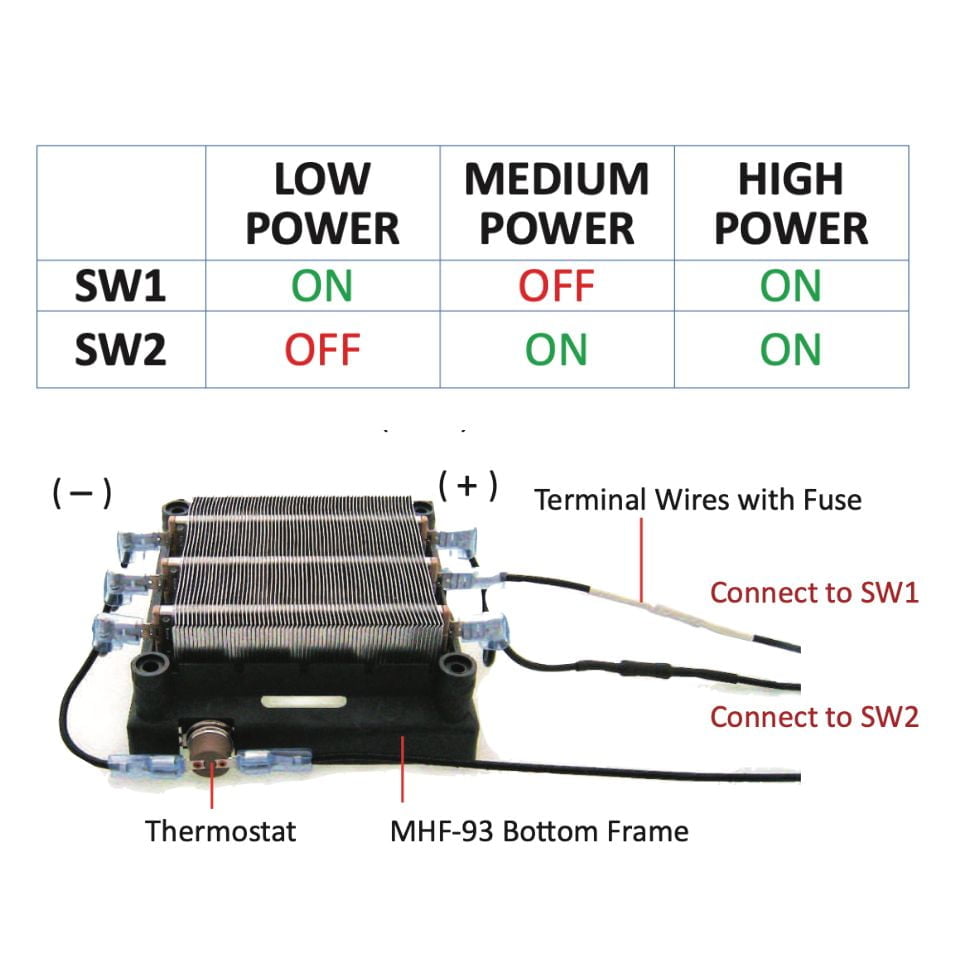 Complete Your Project with PTC Heater Accessories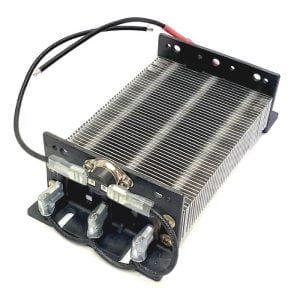 Enhance your project's efficiency with our selection of optional PTC heater accessories, available for purchase:
– High-Temperature Mounting Frames
– Thermostats
– Safety Fuses
– Fans
– Time-Temperature Controllers
– Terminal Wire Sets
Our Commitment to Excellence
At KLC, we take immense pride in our commitment to excellence. Our PTC heaters are:
– Solution Ready: We offer a comprehensive solution that streamlines your heating projects.
– Steady Performance: Count on our PTC heaters for consistent and reliable performance.
– Fast Quote: Receive prompt quotations for your PTC heater requirements.
– Best Technical Support: Rely on our experts for guidance and support throughout your project.
Explore the exceptional capabilities of KLC PTC Heaters and find the perfect heating solution for your needs. Contact us today at +886-4-25330456 or via email at info@ptc-heater.com.tw for a quote and discover the future of efficient heating solutions.
PTC Heater Specifications
Extra-high heating efficiency fin pitches: 1.2mm, 1.68mm
Extra-low air resistance fin pitches: 2.0mm, 2.6mm
Includes built-in safety fuse
Voltage options: AC/DC 3V ~ 800V
Power range: 50W~10,000W
Waterproof IP68 certified durability of choice
Choice of Live Parts or Electrical Insulation
Efficient Multi-Stage Heating
Certified safety standards: CUL, VDE, TUV
Patents held in the US, Germany, France, Britain, Taiwan, and China
PTC Heater Applications
Hot air heaters
hand dryer
clothes dryer
dish dryer
shoe dryer
air conditioner (heater)
Feel free to request our comprehensive PTC Heater catalog, which includes more detailed information such as specifications, features, and applications. If you have any questions about our products, please don't hesitate to contact us at any time.