You managed to exceed my expectations! You guys are very professional and efficient. Thank you for your help!
Home Appliance Company
Purchasing Manager

Hi, guys! You've solved my problem in no time! Your efficient services and useful suggestions are second to none!
Technology Company
CEO & Founder

KLC is a great organization!! Your prompt feedback became a pleasant surprise for us. You've rendered an invaluable service saving us time and budget! Thank you!
Automotive Company
Senior Designer
Request Full Datasheet
Ultra Thin Flexible Heaters

KLC Corporation offers precise heating solutions with MUTEX Ultra-Thin Flexible Heaters. Choose from a wide range of cUL and CE certified standard round and rectangular shapes. Find the perfect thin heater for your needs.
If you are looking for Ultra-thin Flexible Heaters for your application. please contact us on +886-4-25330456 or email: [email protected] right now!
Standard Flexible Heater Specifications (Partial)
| | | |
| --- | --- | --- |
| Rectangular (AC/DC) | Round (AC/DC) |   |
| | |   |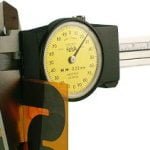 Features (1)More than 5,000 CUL approved standard heaters. (2) Uniform heat distribution. (3)Lightweight, flexible and ultra-thin (<0.22mm). (4)Available in all size and shapes, include shapes with holes and… (More)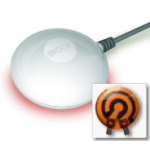 Applications : Protect sensitive components from damage caused by condensation and cold conditions.  Outdoor surveillance camera, antenna, wind generator, ATM, credit card machine, Computer equipments (IC chips/ PCB boards) … (More)
Help you select the flexible thin heaters that suit your need. By selecting from our standard range products you can save time and cost during application testing. We have more than 10,000 standard heaters to select from, with more than 5,000 are cUL recognized… (More)

Q1: Do I need Thermostat? Q2: Which attachment method should I use? Q3: Can Ultra Thin Flexible Heater be used suspended in air?… (More)
CUSTOM SPECIFICATIONS
Custom specifications can be designed according to customer's requirements. Including size, voltage, wattage and/or temperature.